Suzanne Burnell, M.Ac. (UK), DiplAc., AP (FL), BIS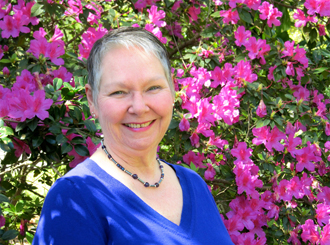 I fell in love with Worsley Five-Element acupuncture more than 35 years ago when I saw the dramatic change in my sister shortly after she began treatment. Though it cured her debilitating abdominal pain, what really caught my attention was that she radiated ease, happiness and vitality. And such a sparkle in her eye! I knew without a doubt that I wanted to practice this system of medicine that had that kind of effect on people. I began treatment immediately and my studies shortly thereafter at the Traditional Acupuncture Institute (MD) and the College of Traditional Acupuncture (UK) in 1982, graduated in 1984 and have been blessed to practice this truly effective and elegant system of medicine for almost 35 years.
In 2013 I returned to Boulder after 18 years on the East Coast, first to complete two 12-year apprenticeships with the late Guadalupe Gonzales Rios, a Huichol elder shaman,  and secondly, to fully engage in the care of my parents as they traveled the last years of their life.  Since I thrive in the earth and air of the beautiful high and dry land of Colorado, I'm thrilled to be back and to have re-establish my practice with many "old" and new patients gracing my life's work. I feel blessed and grateful for this opportunity.
Education and Accreditation
Master Apprentice Program (MAP™)
J.R. and J.B. Worsley 1997 – 2015
Master of Acupuncture
Dr. J.B. Worsley 2006
Bachelor of Acupuncture
Professor J.R. Worsley 1999
Huichol Medicine
Two 12-Year Apprentices with Guadalupe Gonzales Rios 1993 – 2005
Worsley Basic & Advanced Teacher Training
Professor J.R. and Dr. J.B. Worsley 1998 & 1999
Plant Spirit Medicine
Eliot Cowan 1993
National Board Certification (NCCAOM
May 1989
Licentiate of Acupuncture  
College of Traditional Acupuncture (UK) 1987
Registered Acupuncturist
Traditional Acupuncture Institute 1984
Bachelor of Individualized Studies – Health Sciences
George Mason University 1983
Professional Associations and Memberships 
Arica Institute
1973 – Present
Acupuncture Association of Colorado
Founding Member 1985 – 1996, Present
Worsley Institute
Founding Member 1998 – Present
Board of Trustees 2004 – 2015
President 2006 – 2014
Teaching Experience
Inst of Taoist Education and Acupuncture (ITEA)                 
Faculty 1999–2017
Arica Institute
Certified Teacher 1974 – Present
Worsley Inc
MAP™ Assistant Teacher 2002 – 2015
Worsley Inc
Teacher Training Assistant Teacher 1997, 1998, 2005 & 2007
Worsley Institute of Classical Acupuncture
Clinical Supervisor 1992 – 1996